Ginger Jacobs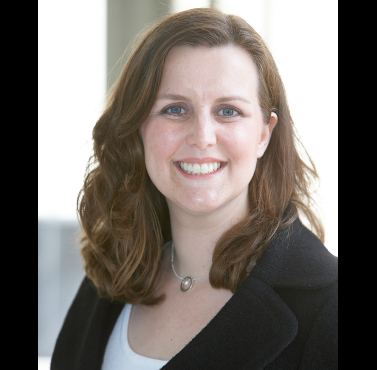 Attorney - of Counsel
Ginger E. Jacobs received her J.D. degree with cum laude honors from Harvard Law School in 1998 and her Bachelor of Arts degree with magna cum laude and Phi Beta Kappa honors from Duke University in 1995. After law school, Ms. Jacobs moved to New York City and worked as a litigator at the New York firm of Cahill Gordon & Reindel and the international law firm of Covington & Burling. She gained valuable experience advocating on behalf of her individual and corporate clients in state and federal courts, as well as before the Securities and Exchange Commission and the New York State Commission on Lobbying. In 2001, Ms. Jacobs received a pro bono recognition award from Covington & Burling for her successful representation of a detained asylum seeker. Inspired by her asylum case, Ms. Jacobs decided to change her focus from commercial litigation and white-collar criminal defense to immigration law. In 2002, she moved to San Diego, California, and practiced with a well-regarded sole practitioner for two years before co-founding the firm (formerly known as Guerrero Jacobs & Schlesinger LLP) with her former law partner and renowned immigration advocate, Andrea Guerrero, in 2004.
Ms. Jacobs practices in all areas of immigration law. She represents employers and employees in employment-based cases before USCIS, the Department of Labor, and the Department of State. Her robust employment-based practice includes particular skill in representing entrepreneurs and start-up companies, non-profit organizations, restaurants, and companies in the technology sector. She especially enjoys helping start-up companies develop and grow to their full potential by aiding them in obtaining employment visas for critical foreign-born employees. She also represents professional athletes, film industry professionals, musicians and other individuals of extraordinary ability.
Ms. Jacobs is perhaps best known for her work with vulnerable populations, including asylum-seekers, refugees, victims of violent crimes, and survivors of domestic violence. She is a frequent speaker on these forms of relief locally, regionally, and nationally. She has helped hundreds of individuals and families obtain immigration relief in the U.S. after they have survived horrific external circumstances. Ms. Jacobs has represented asylum seekers from all over the world, including the former Soviet Union, sub-Saharan Africa, Central America, and the Middle East. She has litigated cutting-edge asylum claims based on gender-motivated violence and LGBT status, among many others. Ms. Jacobs has specialized experience in Violence Against Women Act cases and U visas. She feels fortunate to have been of service to many individuals and families who have thrived after surviving domestic violence.
Ms. Jacobs is an experienced litigator who frequently represents clients in Immigration Court for any and all types of relief available to them. She has helped dozens of clients obtain grants of asylum, withholding of removal, relief under the Convention Against Torture, 212(c) relief, adjustment of status, cancellation of removal, and termination of removal proceedings. She maintains excellent relationships with her counterparts in government and is exceptionally skillful at negotiating positive solutions for clients with ICE prosecutors.
Like most immigration lawyers, Ms. Jacobs also practices family-based immigration. However, she particularly enjoys complex and cutting-edge cases, including cases requiring waivers, criminal analysis, and other challenging factors. Ms. Jacobs is a leading attorney for the San Diego LGBT community and handled dozens of post-DOMA adjustments of status and fiancé visas based on same-sex marriages.
Further, Ms. Jacobs is experienced with the crossover between immigration and criminal law and frequently advises criminal attorneys with respect to the immigration consequences of a client's conviction and/or plea deal.
Ms. Jacobs is admitted to the bar of the State of New York. She is a member of the American Immigration Lawyers Association (AILA) and a former member of the Executive Committee of her local AILA chapter. In 2007, Ms. Jacobs received the prestigious President's Commendation from the national AILA organization for Outstanding Achievement in Coalition Building in her Community. She helped the San Diego Regional Chamber of Commerce craft its policy on immigration reform. She served as a Board member and Chairwoman of the Advisory Board of the American Bar Association's Immigration Justice Project for ten years. She now serves on the Board of Directors of the Christ Ministry Center in San Diego. Ms. Jacobs is pro bono counsel to Alliance San Diego and frequently contributes her technical skill in immigration law to ASD's conversations on immigration policy in addition to supervising their pro bono workshops for naturalization applicants and DACA recipients. She serves as an advisor on immigration law to the University of San Diego's Appellate Law Clinic. In 2013 and 2015, the San Diego Daily Transcript recognized Ms. Jacobs as a Top Attorney in immigration law.
Ms. Jacobs is fluent in Spanish. She frequently gives presentations and workshops in the community and for professional organizations on various topics in immigration and nationality law in both English and Spanish. In April 2018, Ms. Jacobs was invited to present to an international audience at the XVI Congreso de Derechos in La Paz, Mexico. She has served as a leader in the San Diego DREAMer Assistance Network, directly assisting hundreds of young immigrants in obtaining and renewing Deferred Action for Childhood Arrivals (DACA).
Education
J.D., Harvard Law School, 1998
B.A., Duke University, 1995
Languages
English, Spanish
Bar Admissions
New York
Court Admissions
U.S. Court of Appeals for the Ninth Circuit
U.S. District Court for the Southern and Eastern Districts of New York